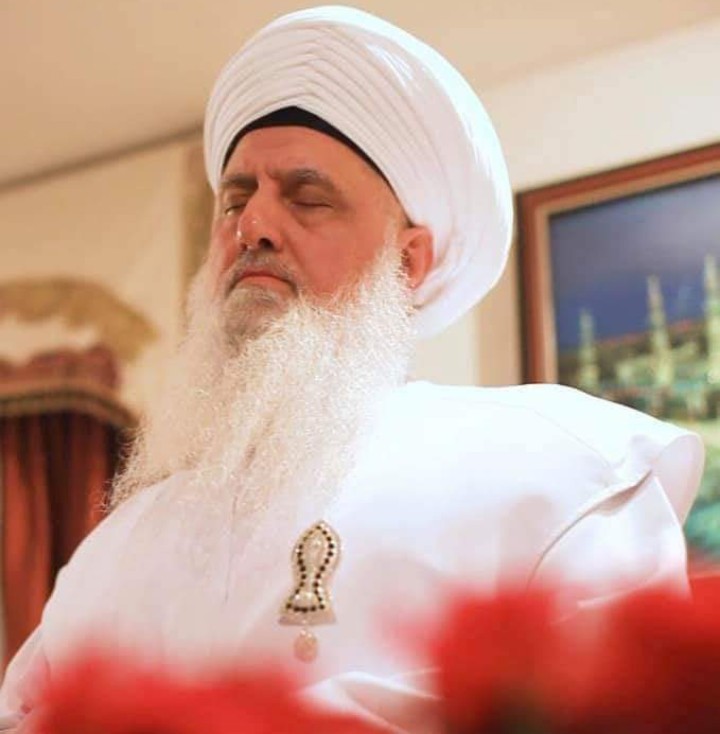 Urdu – The Decoration Upon the Pot is Not Important Empty Yourself Like a Pot and Alla…
The Decoration Upon the Pot is Not Important
Empty Yourself Like a Pot and Allah (AJ) Will Plant Realities
گلدان کی سجاوٹ (نقش نگار) کی اہمیت نہیں: اولیا (اولیاءاللہ) ہماری زندگی میں تشریف لاتے ہیں اور ایک ہی چیز کی تعلیم دینے کے بہت سے مختلف طریقے ہیں۔ ایک (طریقہ ) سیدنا جلال الدین رومی (قدس اللہ سرہ) سے ہے جو درس دیتے ہیں کہ یہ دنیا گلدان جیسی ہے۔ اور یہ کہ انسان اور آدمی ایک گلدان یا برتن جیسا ہے جو ایک پھول رکھتا ہے۔ اس سے کوئی فرق نہیں پڑتا کہ گلدان کتنا سجا ہوا ہے اور برتن پر کتنی سجاوٹ ہے ، یہ اہم نہیں ہے۔ برتن پر نقش نگار کی اہمیت کوئی حیثیت نہیں رکھتی۔ لیکن یہ کہ برتن نے خالی پن (خلا٫) کی حکمت جان لی۔
"جب ہر شخص کچھ نہ کچھ بننے کی کوشش کر رہا ہے تو، صرف نیستی ( ناچیز ہونے) کو اپنا مقصد قرار دو۔خالی پن کے ساتھ رہو۔انسان ایک برتن کی طرح ہوں۔ جیسے برتن کو خلا سیدھا رکھتا ہے، انسان کو اس کے خالی پن کا شعور رواں دواں رکھتا ہے"- حضرت شمس تبریز
"یہ باہر کی سجاوٹ نہیں ہے بلکہ اندر کا خالی پن ہے جو ہمیں سیدھا رکھتا ہے۔" – حضرت شمس تبریز
اس سے مراد یہ ہے کہ آپ کبھی نہیں جانتے کہ اولیا (اولیاءاللہ) کس طریقے سے تعلیم دے رہے ہیں جو اچانک کسی کے دل میں داخل ہوسکتی ہے۔ ان کا کہنا ہے کہ یہ گلدان نہیں ہے جس کی وجہ سے یہ اہم ہوتا ہے، اگرچہ یہ سب بہت خوبصورتی سے سجا ہوا ہو لیکن یہ سمجھ نہیں پاتا کہ اس کا خالی پن (خلا٫) درکار ہے۔
خود کو کسی گملے کی طرح خالی کرو اور اللہ (عزوجل) اس میں حقائق کے پودے لگائے گا:
جب یہ حقیقت سمجھ آگئی کہ میں صرف ایک برتن ہوں۔ اس سے کوئی فرق نہیں پڑتا ہے کہ آپ مجھے کتنا خوبصورت سجاتے ہو ، مجھے ابھی بھی ایک راستہ اپنانا ہے جس میں (میری ذات ) کچھ بھی نہیں ہے۔ کیوں کہ خود سے بھرےہوئےاور اپنی ذات کی محبت سے بھرےہوئے برتن کوئی قیمت نہیں ہوتی ۔ یہ خود سے محبت کرنے والا محض ایک برتن ہے۔ چنانچہ وہ (اولیااکرام ) تشریف لائے اور پڑھانے لگے ، ' نہیں ، اس برتن کی حقیقت یہ ہے کہ اسے نیست ( کچھ بھی نہیں) ہونا چاہئے۔'اسے ایسا راستہ اپنانا چاہئے جس میں یہ کچھ نہ ہونے کی حالت میں داخل ہو جائے۔تاکہ اللہ (عزوجل) اس حقیقت کے اندر جو پودا لگانا چاہتا ہے اس کو لگانے کی شروعات کریں ۔ اس کے نہ ہونے میں، اس کی حقیقت ظاہر ہوتی ہے اور اس کی حقیقت کی پختگی ظاہر ہونا شروع ہوجاتی ہے۔ اگر برتن سمجھ جائے کہ وہ کچھ بھی نہیں تو ، اللہ (عزوجل) اس میں تمہیں نہیں بلکہ اللہ (عزوجل) کے حقائق اور حقیقتیں اگائے گا۔ گلابوں کی طرح ، وہ اس وقت ہی بڑھنے لگتے ہیں جب یہ گلدان سمجھ جائے کہ یہ کچھ بھی نہیں ہے۔ پھر خوبصورتی کی حقیقت ظاہر ہونے لگتی ہے۔ ایک بار جب خوبصورتی کی حقیقت سامنے آجاتی ہے ، پھر اس سے کوئی فرق نہیں پڑتا ہے کہ آپ اسے کتنا آراستہ کرتے ہیں اور آپ اسے کتنا خوبصورت بناتے ہیں ، اس سے کوئی فرق نہیں پڑتا ہے۔ کم از کم یہ اللہ (عزوجل ) کے پھولوں اور خوبصورتیوں کے ظاہر ہونے پر اپنی بے وقعتی سمجھ گیا۔ مادی دنیا ، وہ اپنی ذات پر نظر گاڑے ہوئے ہے۔ وہ اپنے برتن کی خوبصورتی پر پھنس گئے ہیں اور اس میں جو وہ خیال کرتے ہیں کہ وہ جانتے ہیں ، ان کے خیال میں جو وہ حاصل کر چکے ہیں ( اس میں پھنس گئے ہیں )اور پھر بھی کبھی ایسا راستہ اختیار نہیں کیا جس میں 'نہ ہونے ' کی تربیت ملی ہو۔
حضرت شیخ سید نورجان (قَدس اللہ سِرّہٗ)
The Decoration Upon the Pot is Not Important:
Awliya (saints) come into our lives and there are many different ways of teaching the same thing. One is from Sayyidina Jalaludin Rumi (Q), teaching that this dunya is like a pot for flower. And that the insan (human being) and the person is like a vase or pot that holds a flower. That no matter how much the vase is ornate and how much decoration the pot has upon it, it's not important. The importance of the decoration upon the pot is of no importance. But that the pot took an understanding of emptiness.
"When everyone is trying to be something, be nothing. Range with emptiness. Humans should be like a pot. As the pot is held by its emptiness inside, human is held by the awareness of its nothingness." – Shams Tabriz
"It is not the decorations outside but the emptiness inside that holds us straight." – Shams Tabriz
It means that you never know in which way awliya (saints) are teaching that may all of sudden enter into the heart of someone. They say it's not the vase that makes this to be important. If it's all so beautifully ornate but it doesn't understand that it has to be empty.
Empty Yourself Like a Pot and Allah (AJ) Will Plant Realities:
When it understood it's reality that I am just a pot. No matter how much you beautify me, I still have to take a path in which to be nothing. Because the pot being filled with itself and love of itself is of no value. It's just a pot loving itself. So they came and began to teach, 'no, the reality of that pot, is that it should be nothing.' It should take a path in which to enter its nothingness. So that Allah (AJ) can begin to plant what Allah (AJ) wants to plant within that reality. In its nothingness, its reality appears and the firmness of its reality will begin to appear. If the pot understood to be nothing, Allah (AJ) will not grow yourself into it, but Allah's (AJ) realities and haqaiqs. Like the roses, they begin to grow only when this vase understands that it's nothing. Then the beatific reality begins to appear. Once the beatific reality appears, then no matter how much you make it ornate and how much you make it beautiful, it doesn't matter. At least it understood in its nothingness for Allah's (AJ) flowers and beauties to appear. Material world, they're stuck on themselves. They're stuck on the beauty of their pot and what they think they know, what they think they achieve and yet never took a path in which to train to be nothing.
Read Here:https://www.nurmuhammad.com/malik-al-hayat-malik-al-dunya-…/